Unveiling a New Era of Portable Power Stations for Fishing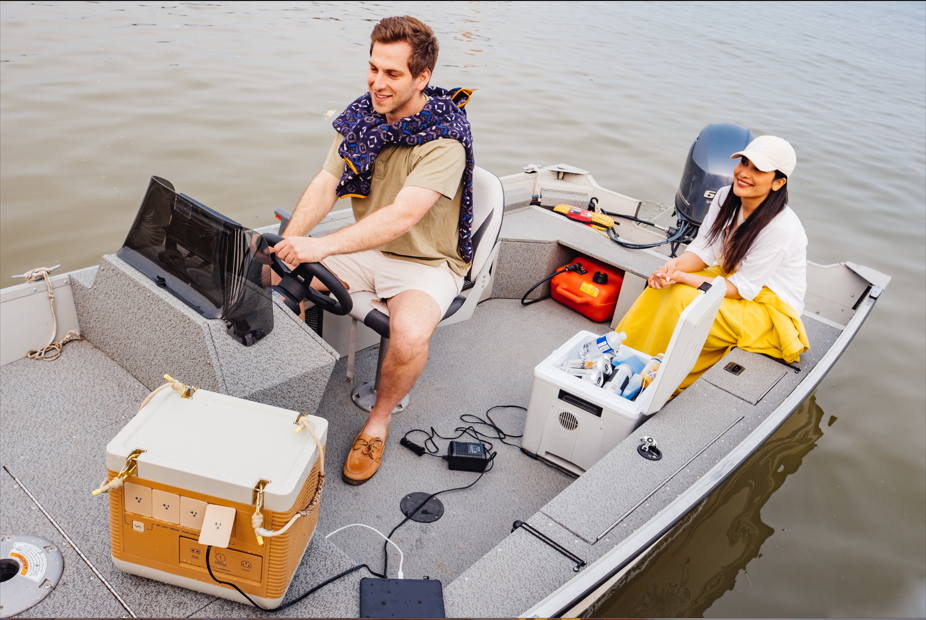 In the realm of boating and sailing, the Arkpax brand has always been synonymous with innovation. Today, Arkpax takes another leap forward with the introduction of the Ark 1800W – a game-changing portable power station designed specifically for on-water adventures that last over a week.
Equipped with a 1500Wh battery capacity, the Ark 1800W boasts an 1800W power output and a 3300W peak output. This power station is designed to cater to all your power needs, whether you need to charge your laptop, power a blender, or simply keep your phone alive. The limits are only what you can plug in.
In a first for the industry, the Ark 1800W offers IP67-rated dustproof and waterproof protection. This pioneering feature is delivered through an advanced waterproof panel drainage system and waterproof fans that ensure the device remains undamaged by dust, dirt, or water. This is a power station designed to withstand the elements, so you can stay connected no matter the weather.
The waterproof feature is not only a protective measure, but it also offers practical benefits. The Arkpax Ark 1800W is clean-friendly, allowing for easy maintenance even in harsh environments. So, whether you're sailing, camping, or hiking, your power needs are covered without worrying about water damage or dirt accumulation.
The Ark 1800W is built to withstand almost anything. It is electric shockproof, thanks to an electric-resistant system. Additionally, it features an internal cooling system to prevent overheating and an electrolysis-resistant coating that guards against corrosion and rusting.
Arkpax's design team conceptualized the Ark 1800W with versatility in mind. This power station is engineered to charge any device, from phones and tablets to laptops, cameras, drones, and beyond. The Ark 1800W ensures that you can enjoy hot meals and stay connected while on your boating or fishing adventure.
To ensure it caters to all possible scenarios, the Ark 1800W offers three unique charging methods: 500W solar charging, 240W car charging, and 1000W AC charging. With a two-hour charging time, you won't be left waiting for your next adventure.
Moreover, the Ark 1800W features an Uninterruptible Power Supply (UPS), ensuring that your devices stay powered for hours in the event of a power outage. This is particularly useful for emergency situations or long days on the water.
Tested over 1,000 lifecycles, the Ark 1800W maintains an 80% original capacity, promising a lifespan of up to 10 years. This is a power station that's built to last, keeping you powered up for a decade of adventures.
Finally, the Ark 1800W incorporates the innovative BMS 35 technology – an advanced battery management system that optimizes conditions to protect your unit while delivering superior power. This ensures your power station is always running at peak performance.
In conclusion, the Arkpax Ark 1800W portable power station is more than just a power source; it's a reliable companion designed to enhance your fishing, boating, and sailing experiences. Its innovative features and robust performance redefine what a portable power station can do, marking a new era in the industry.