Revolutionizing Power Solutions for Prolonged Maritime Voyages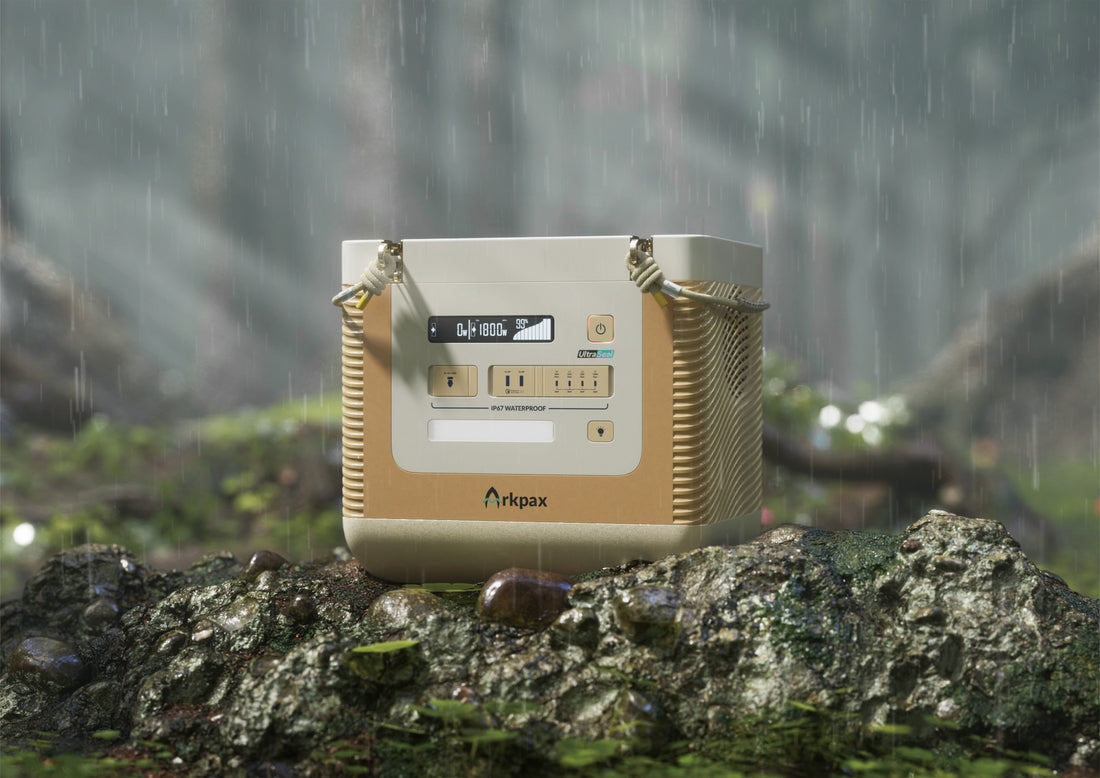 Arkpax, a pioneer in outdoorsy tech solutions, is revolutionizing portable power with the introduction of the Ark 1800W. This extraordinary power station is specifically designed for marine adventures that extend beyond a week, providing a steadfast power source under the most testing circumstances.
The Ark 1800W, with a robust 1500Wh battery capacity, offers a notable 1800W power output and a peak output of 3300W. Whether it's energizing a laptop, charging a smartphone, or operating an appliance like a blender, the Ark 1800W is prepared to cater to a diverse set of power demands effortlessly.
The Ark 1800W stands out as the industry's first portable power station to possess IP67-rated dustproof and waterproof protection. This key accomplishment is made possible by a unique waterproof panel drainage system and waterproof fans that protect the device from dust, dirt, and water, ensuring a consistent power supply regardless of weather conditions.
Besides its protective attributes, the Ark 1800W's waterproof features also render maintenance convenient. Its easy-to-clean design facilitates quick and simple upkeep, even in harsh environments. Whether you're sailing, camping, or hiking, the Ark 1800W ensures that neither water nor dust will interfere with your power supply.
Built to withstand the unpredictable, the Ark 1800W is electric shockproof and includes an internal cooling system to stave off overheating. Additionally, its electrolysis-resistant coating helps combat corrosion and rust, ensuring its durability.
The Ark 1800W demonstrates Arkpax's dedication to versatile design. Crafted to charge numerous devices, ranging from phones, tablets, laptops, to cameras, drones, and more, the Ark 1800W guarantees that your aquatic adventures are devoid of any compromises on comfort or connectivity.
The Ark 1800W provides three separate charging options: 500W solar charging, 240W car charging, and 1000W AC charging. With a swift two-hour charging time, your next adventure is always within reach.
Furthermore, the Ark 1800W features an integrated Uninterruptible Power Supply (UPS), offering a continuous power supply to your devices during power outages. This feature is especially handy in emergencies or during prolonged periods on the water.
With a potential lifespan of up to 10 years and tested over 1,000 lifecycles, the Ark 1800W is designed for endurance. It sustains 80% of its original capacity, ensuring a solid decade of adventures powered by this reliable station.
Capping off its impressive features, the Ark 1800W incorporates the advanced BMS 35 technology — an intelligent battery management system that maximizes performance while safeguarding your power station.
In summary, the Arkpax Ark 1800W is not just a portable power station — it's a faithful ally for all your maritime adventures. Its innovative features and strong performance lay down a new benchmark in the portable power industry, ushering in a new era of enhanced fishing, boating, and sailing experiences.